Follow the instructions below to determine if it is possible to change the bluetooth address of your adapter. No downloads required.
1. Click the Bluetooth icon in the system tray and select "Open Settings".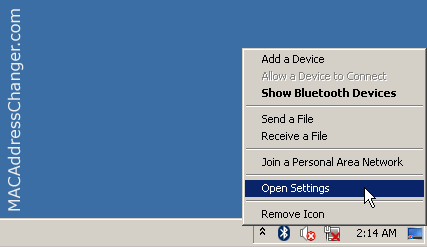 2. In the "Bluetooth Settings" form go to "Hardware tab".
3. Select "Bluetooth Radio" in the Devices list and click "Properties".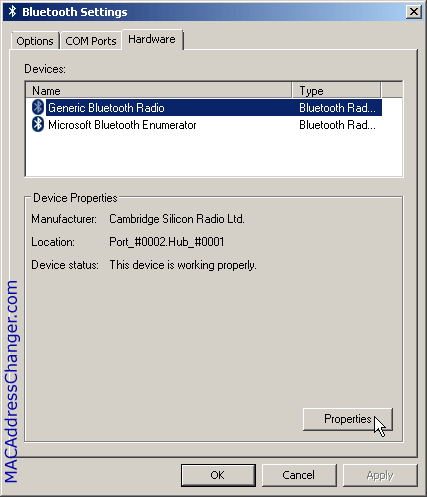 4. In the "Bluetooth Radio Properties" form go to "Advanced" tab.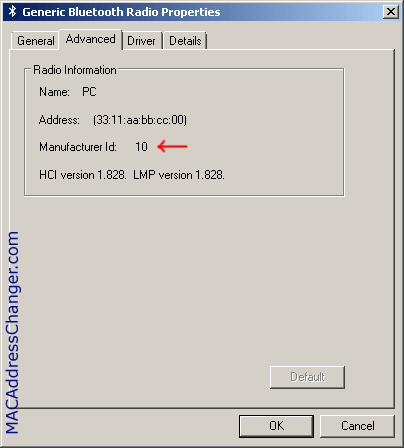 5. Note the Manufacturer Id. if it is 10 (CSR) or 15 (Broadcom) then your bluetooth adapter is supported and you may try to change it's bluetooth address using Bluetooth MAC Address Changer.